There are no more items in your cart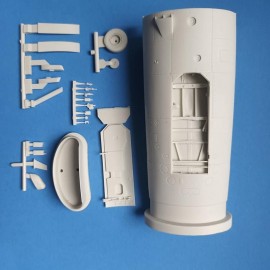 1/32 F-16C NSI Intake Conversion Set
Resin set converts the Tamiya  F16CJ blk 50 kit to a Pratt and Whitney equipped blk52 variant.  
Heavy type nose landing gear wheel, NLG cover, landing lights, extended formation lights and UHF antennas are also included.
The "narrow" light type MLG wheels and non protruded MLG covers are also planned for a future release, in order to cover all earlier PW equipped blks (32,42).